Hi,
I am facing issues with juju initiated lxd containers in all deployed machines.
There are two bridges br-ens160(juju created) and lxdbr0(default lxd)
From br-ens0:
The containers are taking DHCP IPs of the VLAN where juju and maas reside.
I can ping the containers from the parent host and vice-versa but I can't ping them from any other host on the VLAN nor the containers can ping other hosts and the gateway.
Due to this the juju machine state of the containers is still pending.
From lxdbr0:
I can ping the gateway as well as other hosts on the network. This one has a different subnet.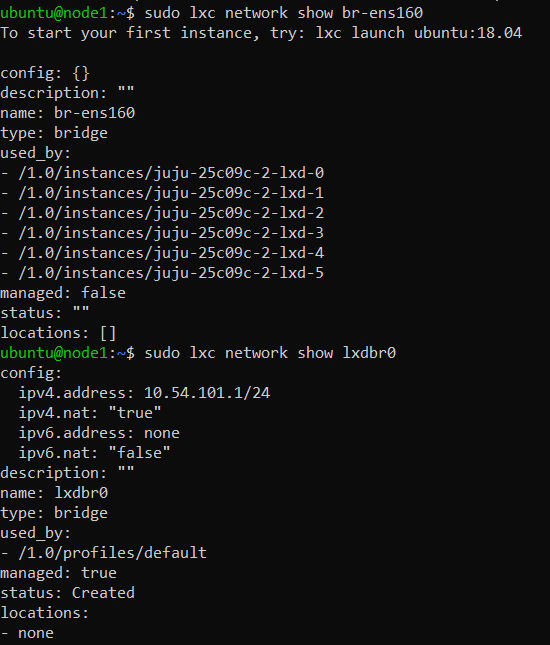 While trying with juju model-config container-networking-method=local i get
Kindly help.