I'm trying to understand how a good working process looks like for integrating with grafana-agent juju libs and COS. Its getting promising and I'll write up my experiences down the road.
I have an example charm which I've got to work largely, but I'm stuck at the moment with how I should work with grafana dashboards.
My initial question (I have a few more) is why I seem to get duplicated values for my single-value metrics from the prometheus datasource coming from the COS integrations.
Below is my situation where there are two series where I would like only one: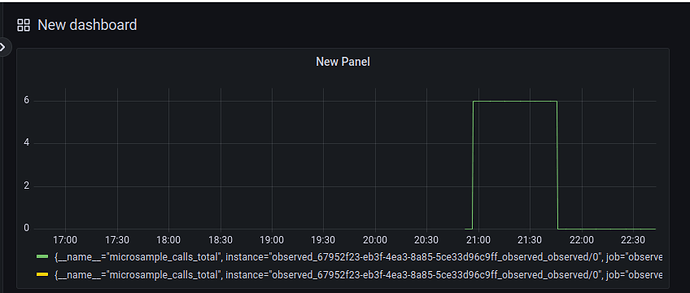 There are two identical series shown and I can't understand why.
This doesn't show up when I "Explore" my data as shown below, but turns up like the above image when "Add to new dashboard"
So, is there anyone that can tell me whats going on from the experts in the community?