Hi there!
I'm working to build a small ceph cluster. I was following this documentation to deploy ceph-fs to my cluster. After adding the ceph-fs relation one of the ceph-mon is showing an error message- ' hook failed: "mds-relation joined" ' and also the ceph-fs node is in blocked state.
Here is the result :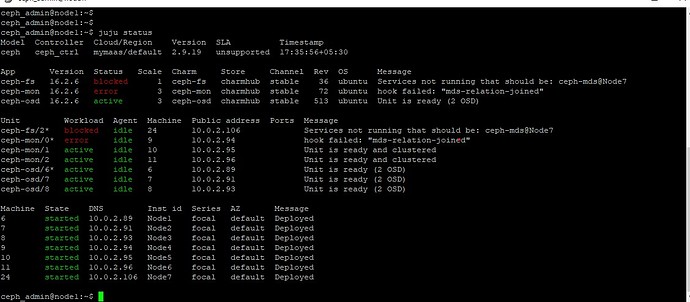 Do I miss something?

What is this error? How do I resolve this?
Can somebody help me!!!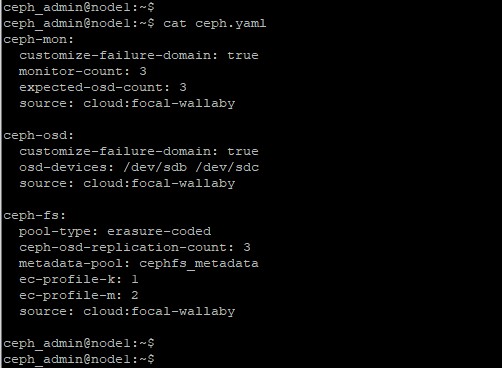 This is my ceph.yaml file that contain the options for the charms that have used.