Hi! We're tinkering around with a grafana-agent and charm @erik-lonroth created, one thing I noticed was that the added alert rule gets a strange label implemented to it. It points to "juju_charm" which results in no query data. It should be searching for "juju_unit" instead. How do I change this? or is it a bug?
Alert rule from microsample charm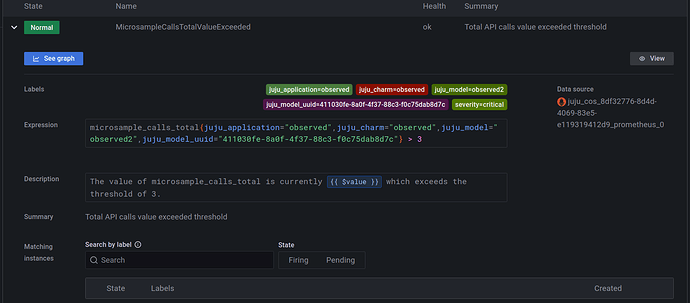 See graph
Btw, I don't know if this is the right place to put this question. If so is the case, please reply where I could ask this kind of questions.